​Mark Sollitt​
Attorney​ at Law
​
(916) 714-7709




24 hour hotline

​


​SE HABLA ESPAÑOL
ГОВОРИМ ПО РУССКИ​
Sacramento Criminal Defense Center
Avoid jail or prison!
​Call us
for FREE ​​consultation and case evaluation at ​(916) 714-7709.

SACRAMENTO LEGAL CENTER
980 9th Street
16th Floor, #1722
Sacramento, CA 95814
(916) 714-7709

​​​ELK GROVE LEGAL CENTER
9281 Office Park Circle
Suite 152
Elk Grove, CA 95758
(916) 714-7709
For your convenience, we have offices all over Northern California.

ROSEVILLE LEGAL CENTER
3017 Douglas Blvd.
Suite 300, #30111
Roseville, CA 95661
(916) 714-7709

​​FOLSOM LEGAL CENTER
1024 Iron Point Road
Suite 100, #1214
Folsom, CA 95630
(916) 714-7709
​PLEASANTON LEGAL CENTER
6200 Stoneridge Mall
3rd Floor, #107
Pleasanton, CA 94588
(925) 963-0959

STOCKTON LEGAL CENTER
6820 Pacific Avenue
Suite 3B
Stockton, CA 95207
(916) 714-7709
SACRAMENTO CRIMINAL DEFENSE ATTORNEY
​​Sacramento Criminal Lawyer, Mark Sollitt handles all misdemeanor and felony criminal cases including:

​​DUI Defense
Narcotics/Drug Offenses
Theft Crimes
Domestic Violence
All Violent Crimes
Probation Violations
Record Expungements
Assault & Battery
Sexual Offenses
Manslaughter
Murder & Homicide
​White Collar Crimes – Fraud, Embezzlement, Credit Card & Identity Theft

Mark Sollitt is result oriented and have received numerous successful results including case dismissals, not guilty verdicts, reduced charges and favorable plea bargains.

If you or someone you love has been accused of committing a crime, you undoubtedly have a number of concerns and questions:

Should I take a plea bargain?
Should I go to trial?
Can I win my case at trial?
Can I afford an attorney?
Will hiring my own attorney affect the outcome of my case?
Will I go to jail?

Mark Sollitt offers you personal attention and aggressive legal representation in order to obtain the best outcome possible for you. Mark Sollitt will give you the information that you need so that you can make an informed decision about how to proceed with your case.

The Law Firm of Mark Sollitt is fearless when it comes to fighting for your rights. Mark Sollitt will conduct a complete investigation into the circumstances surrounding your case. He will develop creative defenses. He will uncover any evidence that can help us win your case.

Sacramento Criminal Lawyer, Mark Sollitt will argue bail hearings and do bail motions, discovery motions, evidence suppression motions, and motions to disclose police officers' backgrounds. Mark Sollitt serves subpoenas, gathers evidence, and secures witnesses. Mark Sollitt will do anything and everything to win your case. If you believe that you are about to be arrested, call our office before the arrest takes place. Mark Sollitt might be able to stop the arrest from happening.

Mark Sollitt's fees are affordable, and he accepts all credit cards and now offers In-House No Credit Check Financing. Mark Sollitt can also work out a special payment arrangement if necessary.

"​I am dedicated to protecting the freedom, constitutional rights, record, and reputation of each of my clients. I will handle every aspect of your criminal case so that you won't have to",

Mark Sollitt, California Criminal Attorney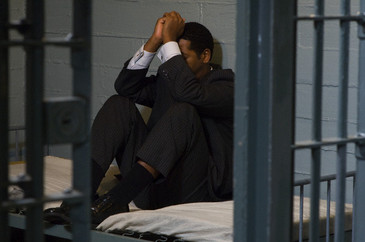 ACCUSED OF A CRIMINAL OFFENSE?



We Can Help You With:

• Dismissals Before Court
• Rehabilitation
• Civil Compromise
• Arrest Records Sealed
• Not Guilty Verdict at Trial
• Counseling
• First Offenders Programs
• Community Service

If you've been accused of a misdemeanor or a serious felony, our goal is always the complete dismissal of all charges. If this isn't possible, we negotiate solutions for our clients that allow them to avoid jail and sometimes even prosecution.

Call us day or night for a free and confidential case review to discuss your options.